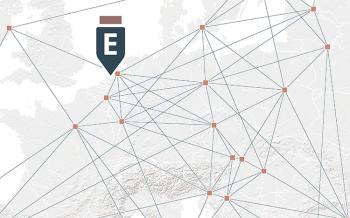 Eurojust works with national authorities to combat a wide range of serious and complex cross-border crimes involving two or more countries. The Agency leads the judicial response to growing threats in Europe, enabling the Member States to keep one step ahead of criminals, mainly focusing on organised crime groups.
The cases brought to Eurojust often involve more than one crime type. Priority crime types include:
Terrorism
Cybercrime
Trafficking in human beings
Drug trafficking
Crimes against the financial interests of the EU (PIF crimes)
Migrant smuggling
Environmental crime
Money laundering
Swindling and fraud
Eurojust offers tailor-made operational support throughout the different stages of cross-border criminal investigations, providing:
prompt responses;
an on-call coordination service that is operational 24 hours a day, seven days a week;
links to key counterparts; and
assistance with the preparation of judicial cooperation requests, including official translations.
Furthermore, Eurojust can accommodate complex forms of assistance and coordination mechanisms, which may be combined as required to support major operations. For example, the Agency can:
coordinate parallel investigations;
organise coordination meetings, involving the judicial authorities and law enforcement concerned;
set up and/or fund joint investigation teams (JITs) in which judicial authorities and law enforcement work together on transnational criminal investigations, based on a legal agreement between two or more countries; and
plan joint action days, steered in real time via coordination centres held at Eurojust, during which national authorities may arrest perpetrators, dismantle organised crime groups and seize assets.