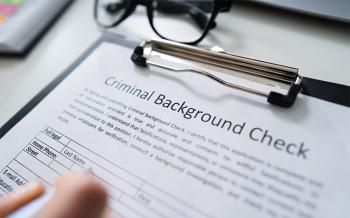 During criminal proceedings, Member States' judicial authorities should take into account previous convictions handed down against the same person for different facts in other Member States, irrespective of the nationality of the person concerned. This need concerns decisions taken at the pre-trial stage, the trial itself and at the time of execution of the conviction.
In criminal proceedings, there is a possibility of courts passing sentences against offenders based exclusively on convictions listed within that country's national register, without taking into account convictions handed down in other Member States. This creates, inter alia, a risk of offenders being given lesser sentences due to their criminal history being incomplete, or criminals escaping conviction by moving to another EU country.
The European Criminal Records Information System (ECRIS), operational since April 2012, provides an electronic exchange of criminal record information on a decentralised basis between Member States. It allows Member States' criminal records authorities to obtain information on previous convictions of EU nationals from the Member State of that person's nationality. Eurojust has also been involved in the discussions on the establishment of the ECRIS-TCN database to facilitate the exchange, within the European Union, of information on criminal records of third-country nationals convicted in the European Union. Once developed, Eurojust will have direct access to the ECRIS-TCN database for its own casework purposes and will serve as Contact Point for third countries and international organisations in relation to this matter.