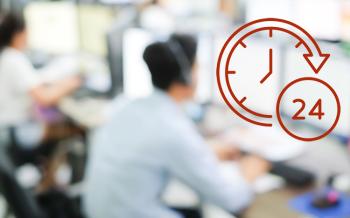 While some cases take months or even years to develop, others require prosecutors to act very quickly. In a time-sensitive investigation, competent authorities in the Member States may require urgent assistance from Eurojust; for example, to facilitate a swift execution of a European Arrest Warrant (EAW), the freezing of a bank account, or the collection of evidence.
Law enforcement and judicial practitioners can rely on Eurojust's on-call coordination mechanism (OCC), which enables Eurojust to receive and process the requests referred to it at all times. The mechanism is facilitated by OCC representatives (one from each Eurojust National Desk), who are contactable by their respective Member State 24 hours a day, seven days a week.
Contacting your country's OCC representative
Notification of the OCC telephone numbers is restricted to prosecutors, judges and law enforcement officials. Please contact your country's National Desk at Eurojust for advice. See more information on the different options for contacting Eurojust as a judicial practitioner.