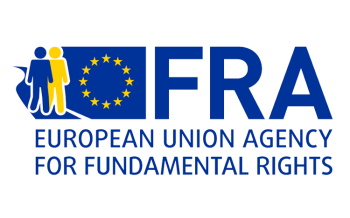 The European Union Agency for Fundamental Rights (FRA) is an Agency of the European Union dedicated to protecting the fundamental human rights of people living in the EU Member States. It does this by collecting relevant and timely data and information, sharing evidence-based insights and advice with key stakeholders, raising rights awareness and promoting fundamental rights.
Eurojust and FRA cooperate on issues regarding human rights and, in particular, efforts to raise awareness on issues relating to fundamental human rights within the Member States. Areas in which the two Agencies have worked together include victims' rights, detention conditions, the application of the European Arrest Warrant, and encryption.
The working relationship between the Agencies was consolidated through a Memorandum of Understanding (MoU) signed in 2014. Specifically, the MoU provides for:
coordination and mutual exchanges of general information, including information about developments in fields and projects of mutual interest, and exchanging observations about relevant activities in the field of fundamental human rights;

regular consultation on issues of common interest for the purpose of the Agencies realising their objectives and coordinating their activities;

coordination activities involving multilateral fora such as seminars, conferences or meetings of Heads of Justice and Home Affairs (JHA) Agencies;

exchanges of strategic and technical information, including strategic information and analysis regarding trends and challenges faced as a result of Eurojust's or FRA's activities, and relevant observations and general findings; and

joint training activities and the exchange of best practices, including contributions to the development of relevant courses, seminars, conferences, study visits, training tools and materials.
On 12 November 2019, the JHA Agencies signed a Heads of JHA Agencies' statement on the occasion of the 10th Anniversary of the Charter of Fundamental Rights of the European Union, in which they pledged to continue to respect, promote and protect fundamental rights through their work.