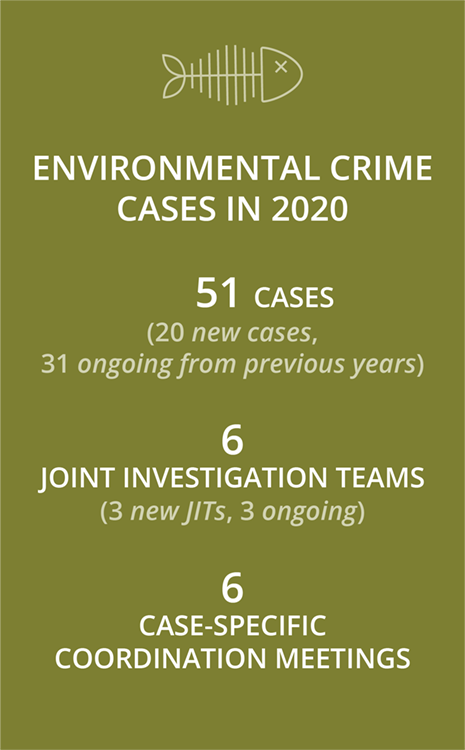 Environmental crime is the fourth-largest criminal activity in the world, growing at a rate of between 5% and 7% per year, according to an Interpol and UN Environment Programme estimate. This increase, combined with the organised, transnational nature of environmental crime, requires administrative, law enforcement and judicial authorities to adopt a coordinated approach at national and international level.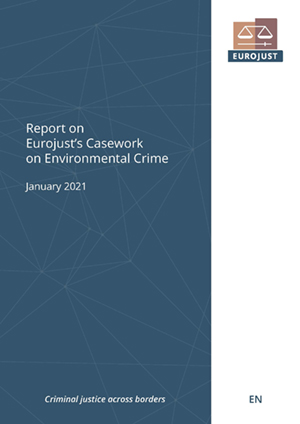 A new casework report on environmental crime, prepared during 2020 and published in January 2021, showed that early Eurojust involvement allows for effective international cooperation, coordination from the start of investigations, the effective exchange of information and the development of common strategies.
JITs have proven particularly efficient to the prompt and direct exchange of evidence in several of Eurojust's environmental crime cases. The overview of challenges and best practice in cross-border environmental crime cases provided in the report can not only facilitate the work of practitioners but also inform decisions of EU policymakers, particularly in the frame of the ongoing revision of the Environmental Crime Directive.