In 2020, Eurojust provided legal, financial and/or operational support to 262 JITs. During 2020, 74 JITs were established and 188 were ongoing from previous years. Several measures were taken to make sure the assistance to JITs, including funding, could remain fully available after the onset of the COVID-19 pandemic.
The support covers the entire life cycle of a cross-border investigation, from the planning, setting up of the JIT, and legal and practical aid during the operational phase and the evaluation.
The JITs active in 2020 focused on a wide range of crime types, predominantly swindling and fraud, drug trafficking and money laundering.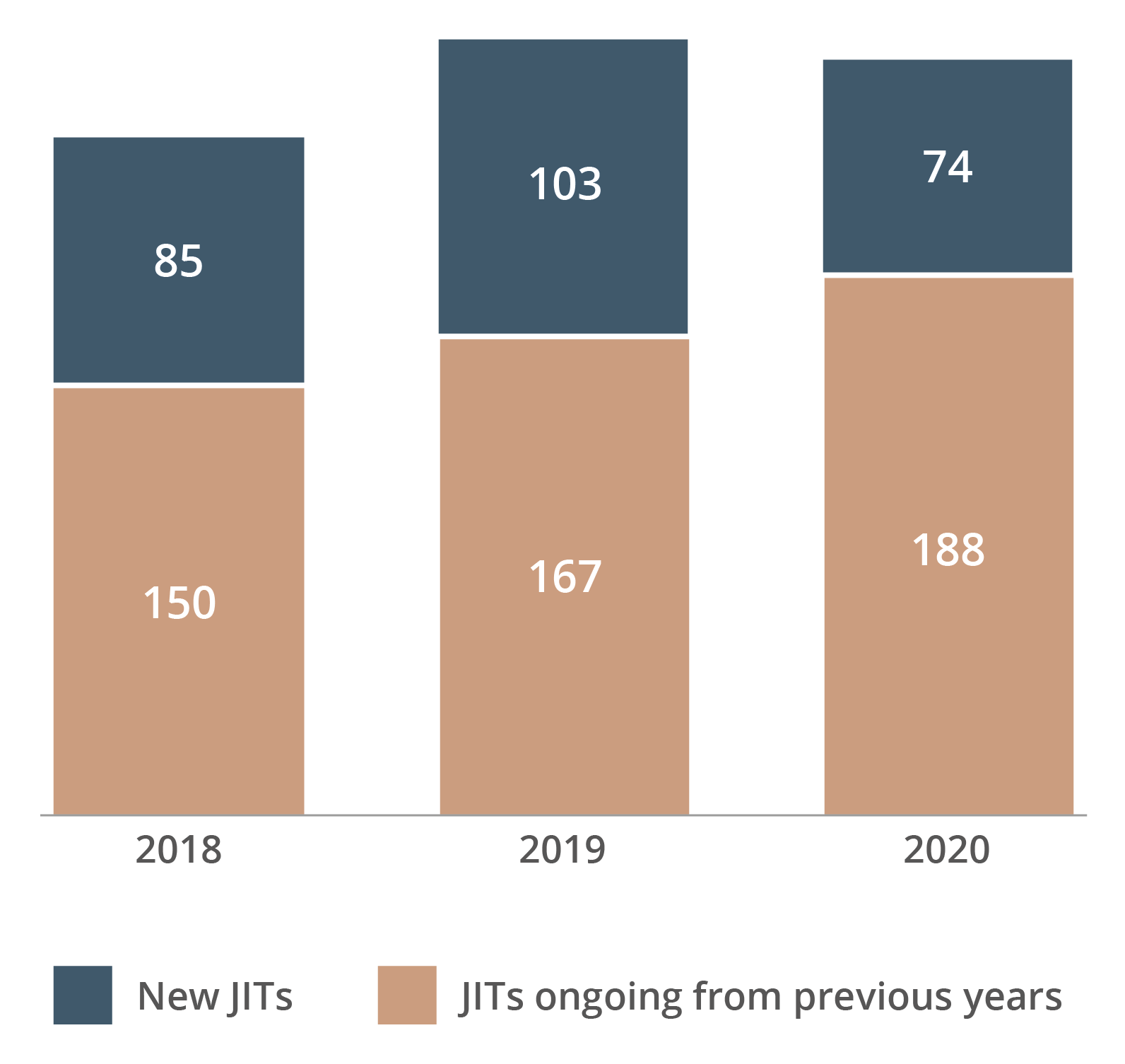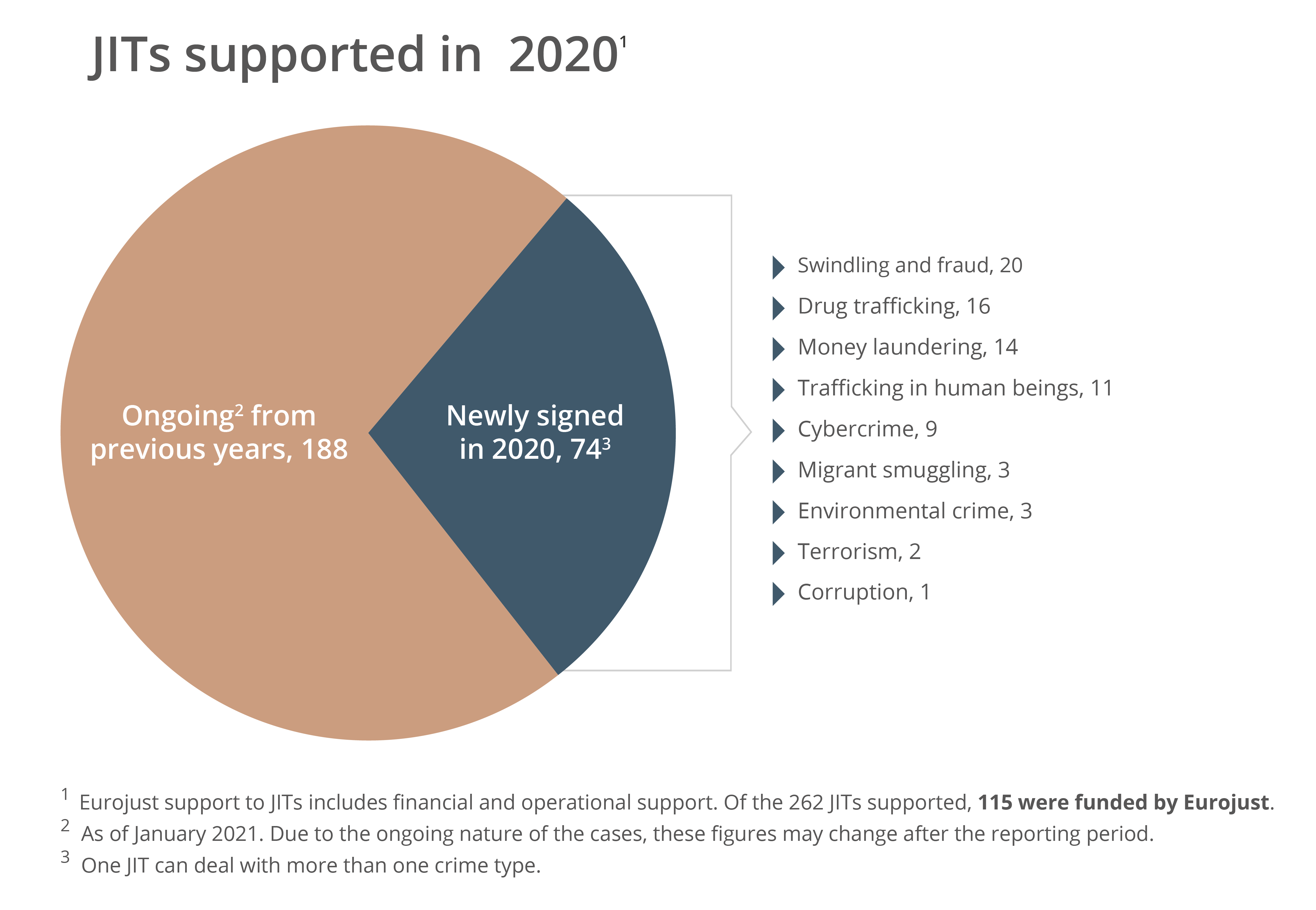 In 2020, 115 of the active JITs were also funded by Eurojust to cover costs for travel and accommodation, interpretation and translation, and the transfer of items seized during JIT operations. The total budget allocated for this purpose was EUR 1.46 million. As part of its JIT funding activities, Eurojust also continued lending equipment such as mobile telephones, laptops, mobile printers and scanners.
Click on images to expand