How to enable the further digitalisation of investigations was the main focus of the 16th Annual Meeting of National Experts on joint investigation teams (JITs) today. During this online meeting, in their opening remarks Europol Executive Director Ms Catherine De Bolle and Eurojust President Mr Ladislav Hamran addressed the need to move towards a digital era for JITs. The current COVID-19 pandemic clearly demonstrated the evolving need for digitalisation of cross-border judicial cooperation, including JITs.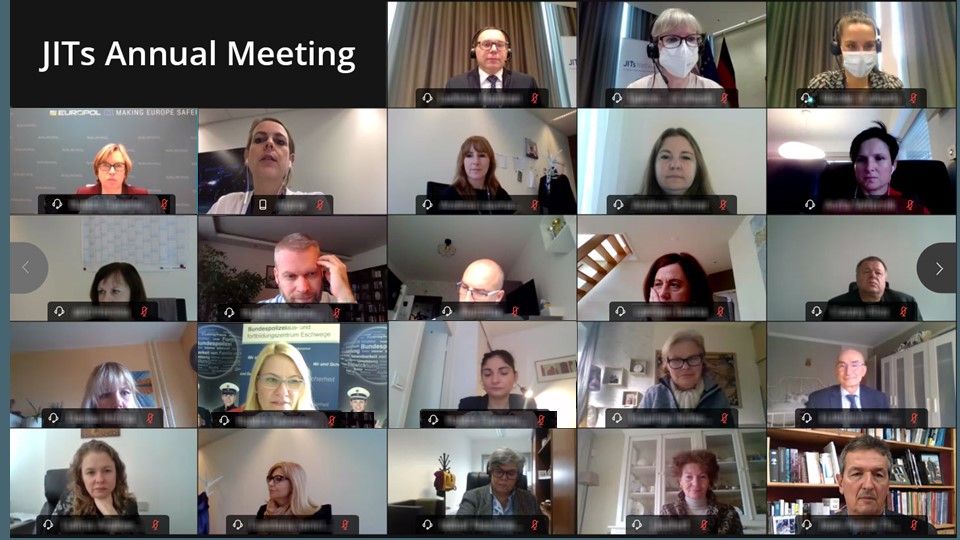 During the meeting, organised by the JITs Network of National Experts on Joint Investigation Teams together with Eurojust and Europol, and hosted in the Eurojust building, experts addressed the recent challenges they have experienced. They focused in particular on the need to have a secure and fast exchange of information and evidence within the scope of a JIT.
Tatiana Jancewicz, Head of the JITs Network Secretariat, underlined in her opening comments: "the digitalisation of justice aims at providing judicial practitioners with the digital tools they need to work even better together". Representatives from the European Commission and Eurojust elaborated on the Digital Justice project; and Europol presented the latest state of play on Information Management and Virtual Command Posts (VCPs) for JITs.
A joint investigation team is one of the most advanced methods in international cooperation in criminal matters. It can consist of prosecutors, judges and law enforcement officers and are established for a fixed period of 12 to 24 months to investigate a particular case or network of major cross-border criminal activities. Since 2005, JITs can be set up by legal agreements between authorities in two or more States, with assistance from Eurojust and Europol, including financial support.