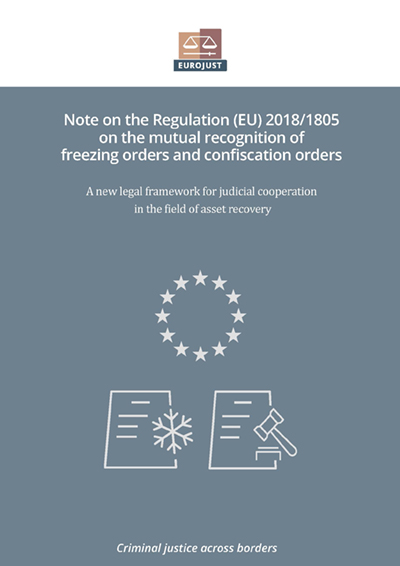 Cross-border judicial cooperation is essential to freeze and confiscate the instrumentalities and proceeds of crime and is, therefore, an essential part of the EU's strategy to ensure an area of freedom and justice for its citizens. To ensure the effective mutual recognition of freezing orders and confiscation orders, the European Union has agreed on new rules that oblige a Member State to recognise, without further formalities, the freezing orders and confiscation orders issued by another Member State under criminal proceedings and to execute those orders within its territory.
This new Regulation, which came into force on 19 December 2020, introduces a new legal framework in the European Union, governing judicial cooperation in the field of asset recovery and replacing the legal instruments applicable so far.
Since it brings significant changes and new developments that might affect the everyday casework of practitioners in the Member States, Eurojust has published a guidance note for prosecutors and investigative judges to make them aware of its coming into force and to bring key aspects of the new legal framework to their attention. The note is available in all official EU languages.