Eurojust welcomes two new Liaison Prosecutors who recently took up duties at the Agency. For the first time, the Republic of Moldova has stationed a prosecutor at Eurojust's headquarters in The Hague, with the aim of strengthening cooperation with the Moldovan authorities on cases of serious cross-border crime. The new Liaison Prosecutor for Norway is set to continue the strong cooperation on judicial matters that dates back to 2005, when Norway became the first country to sign a cooperation agreement with Eurojust.
The posting of the first Moldovan Liaison Prosecutor is based on the cooperation agreement between the Republic of Moldova and Eurojust, which was signed in July 2014 and entered into force in October 2016. Judicial cooperation between Moldovan authorities and Eurojust has increased significantly in the past five years: between 2018 and 2022, 91 cases involving Moldova were registered at Eurojust. As of 31 July this year, 16 cases have already been registered, more than in the whole of 2022. Recent successful examples of this cooperation have included an operation targeting border bribery, a joint action day against cryptocurrency fraud and the arrest of 11 alleged traffickers of high-risk doping substances.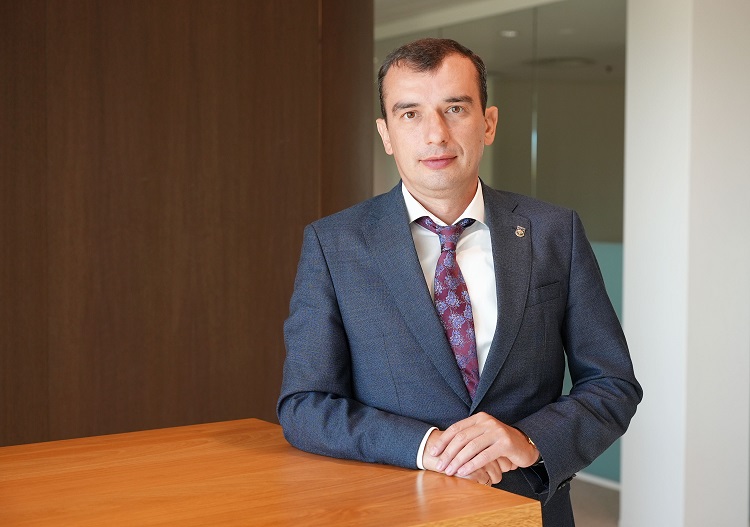 The new post will be held by Mr Mihail Ivanov, who, after graduating from the Moldovan National Institute of Justice, started his career in April 2009 as a military prosecutor in the Chisinau Military Prosecutor's Office. In November 2010, Mr Ivanov was appointed prosecutor in the Anticorruption Prosecutor's Office, where he worked on cases of tax evasion, money laundering and corruption. From 2014 to 2016, he also gave lectures at the National Institute of Justice.
Between October 2017 and August 2020, Mr Ivanov was the contact point responsible for law enforcement issues for the Anti-Corruption Network for Eastern Europe and Central Asia of the Organisation for Economic Co-operation and Development (OECD). In October 2022, with the agreement of the Superior Council of Prosecutors, he was appointed interim deputy of the Chief Prosecutor of the Anticorruption Prosecutor's Office, a position he held until April 2023.
New Liaison Prosecutor for Norway
Eurojust and the Kingdom of Norway signed a cooperation agreement in April 2005, with the first Liaison Prosecutor taking up his duties later the same year. Norway was the first third country to assign a dedicated prosecutor to work side by side with colleagues from EU Member States in the fight against serious organised crime and terrorism. Cooperation has been increasing ever since, with 530 cases with Norwegian involvement registered in the five years from 2018 to 2022. Recent successful case examples include the dismantling of a criminal network suspected of tax fraud in workforce rental and an operation against a high-risk criminal network with 44 arrests across Europe.
The new Liaison Prosecutor for Norway, Mr Rudolf Christoffersen, succeeds Mr Jo Christian Jordet, who has held this position since August 2020. Mr Christoffersen holds a law degree from the University of Bergen and has worked as a public prosecutor in Bergen for many years, the last six of which focused on financial crimes. Prior to that, from 2015 to 2017, he worked as deputy to the Norwegian Liaison Prosecutor at Eurojust.
Mr Christoffersen was also a member of the Group of Experts on Action against Trafficking in Human Beings (GRETA) at the Council of Europe from 2017 until 2021 and has for many years conducted training programmes in several countries on different forms of human trafficking, including online sexual abuse of children. He is also a member of a Norwegian public expert committee to explore and assess legal issues in cases concerning negative social control (cohesive control), honour-based violence, forced marriage, female genital mutilation and psychological violence.
Background on Liaison Prosecutors
Liaison Prosecutors come from countries outside the European Union and are posted at Eurojust based on the international agreement with the respective country. They work side by side with their colleagues from Member States to provide support in cross-border investigations involving their country. In the interest of facilitating judicial cooperation between Eurojust and the third country, Liaison Prosecutors have access to the Agency's operational tools and facilities, including the use of office space and secure telecommunications services.
The mandate and duration of each posting are determined by the national authorities of the third countries. Eleven third countries have seconded Liaison Prosecutors to Eurojust: Albania, Georgia, Moldova, Montenegro, North Macedonia, Norway, Serbia, Switzerland, Ukraine, the United Kingdom and the United States of America.
More information on how Eurojust works together with third countries can be found in the dedicated section of the Annual Report 2022.