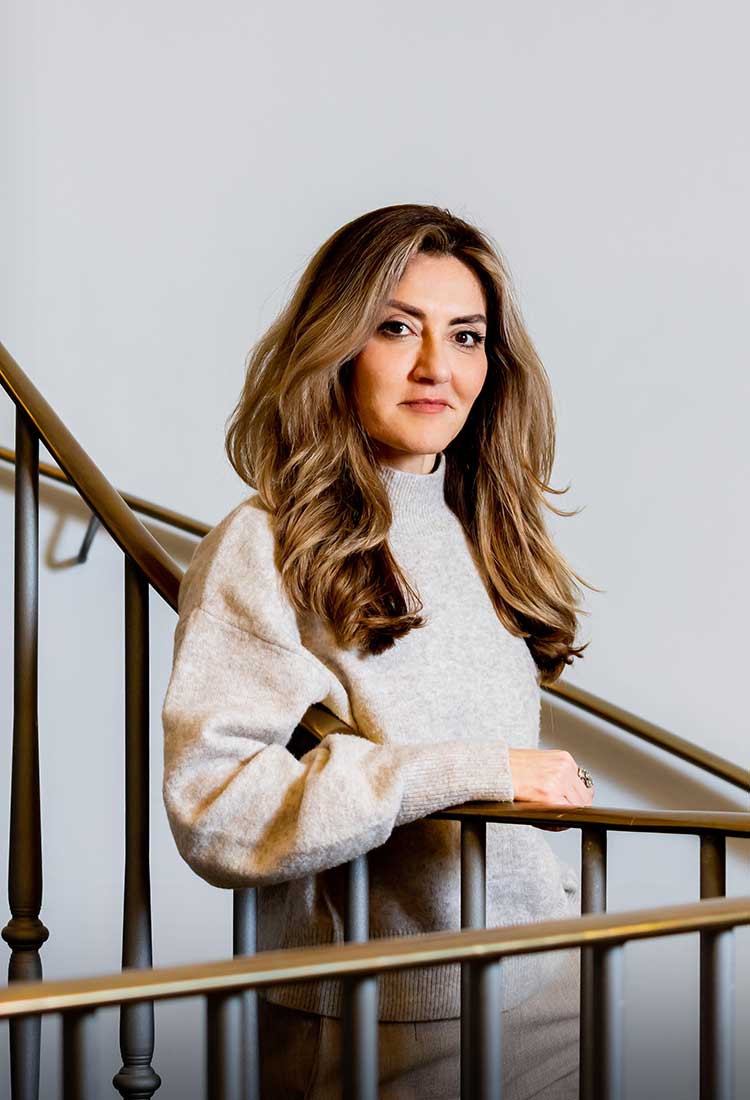 Introduction
French painter Claude Monet had already visited the Netherlands many times before, but it was not until the spring of 1886 that he first saw the tulip fields in their full glory. Impressed, he wrote to a friend: 'Vast fields of flowers, incredibly beautiful, but maddening to a poor painter. It's impossible to convey with our poor colours'. One hundred and sixteen years later, on 28 February 2002, the Dutch daily newspaper NRC Handelsblad quoted these words in an article announcing a major Monet exhibition in The Hague.
In that issue, however, there was not a word to be found about the decision adopted that day to set up Eurojust. Even for a quality daily like the NRC, a new European legal institution was apparently not newsworthy. By contrast, Claude Monet was an icon, and his paintings had touched the hearts of art lovers the world over. That was stiff competition for Eurojust, which had yet to prove itself.
I realise that I am comparing apples and oranges. You may be raising an eyebrow and thinking: clearly, the Dutch Minister of Justice and Security is not a lawyer. That is true. I am not. But I have spent my political career fighting for freedom and justice. As a child I learned that people can only live up to their potential in a world that upholds these values. Only in a compassionate and just world can the art of Claude Monet move us as individuals and build bridges between countries. Right now that world is under pressure from increasingly ruthless criminals and from Russian aggression towards Ukraine. In these uncertain times, Eurojust gives me hope, because now more than ever it embodies and protects European values.
Illustrious pioneers
On 15 October 1999, the Tampere European Council laid the foundations for Eurojust. At that time, nobody – neither the EU heads of government nor the ministers who ultimately approved the Eurojust decision – could have imagined that Eurojust would quickly become the cornerstone of EU criminal justice cooperation that it is today.
That achievement is in itself reason to congratulate everyone who contributed at that stage, not least the illustrious pioneers who – in a cramped room at the Council Secretariat in Brussels – paved the way for Eurojust's impressive evolution. Praise is also due to all those who carried on the task in the makeshift temporary location at the Arc and those who are continuing this work, with the help of new staff, at the new location on Johan de Wittlaan in The Hague, across from the Europol building.
The 2021 Annual Report speaks volumes about the way Eurojust has evolved. At the start, in 2002, it supported 217 cross-border criminal investigations. Last year, it handled over 10 000 cases for the first time, 10 105 to be exact. In addition, 3 329 suspects were arrested or surrendered, and in 1 401 cases agreements were made about where a suspect would be prosecuted. In total, EUR 2.8 billion in criminal assets were frozen or seized, and drugs worth EUR 7 billion were confiscated. In 2021, Eurojust supported 254 joint investigation teams. The fact that Eurojust was able to achieve all of this with a modest budget of EUR 43.8 million, across a broad terrain covering fraud, human trafficking, environmental crime and international crime, is worthy of respect. Especially in a year that was heavily impacted by the pandemic.
Cross-border crime and terrorism
As a representative of Eurojust's host country, I would like to express my great appreciation for the prominent place that the organisation occupies in the area of criminal justice cooperation within the European Union. I appreciate the role that Eurojust plays in the unremitting battle against cross-border crime and terrorism. The new premises in the Netherlands, which were established in close consultation with the Dutch government, demonstrate that Eurojust is an organisation that must be taken seriously. 
In my view, it is beyond dispute that 20 years on we still need Eurojust. All of us are used to the openness of our own countries and our borders, which have all but disappeared within the European Union. We often take that freedom for granted. Yet, the bitter reality is that criminals within and outside the European Union try to use it to maximum advantage. Their far-reaching criminal business model threatens to undermine the very foundations of our open society and the rule of law.
If criminals are allowed to act with impunity, investing their ill-gotten gains in the legitimate economy, corrupting institutions and using violence against journalists, witnesses, lawyers and other professionals, this will have a disastrous impact on the core values of our society and the values that we, as EU citizens, hold dear. As in other countries, in the Netherlands innocent people have been murdered because they got in the way of hardened criminals. It is more important than ever to push back against ruthless organised crime.
A united front
We can make real progress only if we work together and form a united front against those who believe personal gain is more important than freedom and justice for all. Strong international cooperation is essential, because criminals and terrorists can operate across borders and online with relative ease and flexibility. By contrast, the police and the Public Prosecution Service are limited in their scope of operation, not only by physical territorial boundaries but also by fundamental differences in law, culture, language and organisation. The EU Member States have many gaps to bridge before they can work together effectively, and criminals are not going to sit on their hands until we are ready to take them on.
Due to its organisational structure and years of experience providing practical support, Eurojust is better suited than any other organisation to help Member States meet these challenges. Of course, Eurojust cannot achieve this goal in isolation. It must work closely with national institutions in the Member States, which in turn must provide Eurojust with information. In addition, Eurojust needs to be able to determine when cross-border cooperation is necessary or could be improved. To do that, Eurojust must have sufficient resources. I am therefore pleased that Eurojust will have more funding at its disposal in the years to come. The Netherlands fought hard for that during the negotiations on the new Multiannual Financial Framework, and will do the same again if necessary.
Eurojust must also be able to operate in a rapidly digitalising environment. This is crucial if it is to continue fulfilling its role effectively in the long term. On 1 December 2021, the European Commission presented several proposals, one of which creates the legal conditions for modernising Eurojust's technically outdated Case Management System. The Commission also proposed to develop IT infrastructure to help Member States exchange information with Eurojust in terrorism cases faster and more securely. A third proposal is the initiative to establish a joint investigation teams collaboration platform. The Netherlands welcomes these proposals because they will all help Eurojust fulfil its role even more effectively. 
Related agencies
It is important that Eurojust works closely with related agencies, not only its close partners Europol, eu-LISA and Frontex, but also the European Anti-Fraud Office and the European Public Prosecutor's Office (EPPO). As a rule, each of these organisations operates within its own mandate to avoid overlap and make the most of scarce resources. In my view, we are also making progress with the development of 'hit/no-hit' mechanisms, which enable organisations to compare the information they hold and determine whether there are connections.
I just mentioned the EPPO, which has existed on paper for a long time but has only been operational since 1 June 2021. The Netherlands joined relatively late – in 2018 – but has great confidence in the added value of the organisation as a leader in the fight against fraud involving EU funds in the participating Member States and as a driver of cross-border cooperation in such cases. In the long run-up to the Netherlands' decision to participate, the dividing line between the role of the EPPO and Eurojust was an important issue of political debate. It is now clear that Eurojust will keep its independent, complementary position alongside the EPPO. This principle is explicitly laid down in the legal instruments regulating the status of the two institutions. As a result, Eurojust has an independent and meaningful role in cases where the EPPO has no powers or chooses not to exercise them.
I believe that in practice the two organisations will develop close institutional, organisational and operational ties. The fact that the EPPO and Eurojust adopted a working arrangement in February 2021 underlines their intention to establish a mature collaborative partnership. On the 20th anniversary of its founding, Eurojust was able to provide support on a VAT fraud case at the start of a joint investigation team involving the EPPO and Sweden, which is not even a participant in the EPPO.
Bright spot
That is a bright spot at a time when it is difficult to remain optimistic about European ideals. Unfortunately, I cannot avoid reflecting on the disturbing developments in Ukraine that we have witnessed in real time since the Russian invasion on 24 February. After the MH17 air disaster, which was a major shock to Dutch society, once again we are seeing incidents of serious violence that must be investigated to determine whether criminal offences have taken place. If so, we have a duty to prosecute the people behind these offences, which could include war crimes and crimes against humanity.
In its last annual report, Eurojust explained that it has been working with the Genocide Network and receiving assistance from the United States to build experience and knowledge in this area, including on the use of battlefield evidence in criminal proceedings. I am therefore grateful that my French counterpart Éric Dupond-Moretti and European Commissioner Didier Reynders – after the Justice and Home Affairs Council of 4 March – underlined the importance of Eurojust playing a role in supporting the International Criminal Court's investigation of such crimes and support the various steps taken since then. I also appreciate the idea of giving Eurojust a role in the 'Freeze and Seize' Task Force, which will help coordinate the implementation of sanctions aimed at freezing and confiscating the assets of listed oligarchs and preventing money laundering.
Conclusion
At the beginning of this article, I mentioned an anecdote about the French painter Claude Monet. It is hard to imagine, but throughout his career Monet was tormented by doubts about the quality of his work, unsure about whether he had adequately rendered the light, colours and brilliance of what he saw. However, his doubts never stopped him from trying. That is fortunate for us because he left a magnificent oeuvre to the world.
I think we all recognise that self-doubt, the uncertainty about whether we will succeed and whether we are doing enough. Perhaps everyone who pursues ambitious goals has these feelings. I would like to convey a message of support to everyone who is committed to the European justice system, with Eurojust as a cornerstone. I applaud your dedication and wish you success in your mission to rein in cross-border crime and terrorism and counteract their undermining effects on society. In the same vein, I wholeheartedly support your active role in fighting impunity in relation to international core crimes. Your work is helping to advance the cause of freedom and justice for all.