Eurojust has assisted the Romanian and German authorities in dismantling an organised crime group (OCG), which was involved in migrant smuggling from Serbia through Romania. During an action day in Romania, 27 suspects were identified and 19 places were searched. Investigations into the case are ongoing in Germany. Eurojust provided financial support and assisted the authorities in setting up a joint investigation team (JIT).
Between July and September of this year, the network is thought to have transferred at least 150 irregular migrants from the Serbian border through Romania. The profits from the crimes are estimated to be at least EUR 500 000. The migrants, who usually travelled in groups of four to 16 persons, originated mainly from Afghanistan and Pakistan and had Germany and France as final destinations.
The activities of the OCG allegedly extended to Afghanistan, Pakistan, Syria, Iraq, Turkey, Bulgaria, Serbia, Romania, Hungary and possibly other countries within the Schengen area. The suspects identified are of Afghan, Iranian and Romanian nationality and operated in a well-defined organised criminal structure.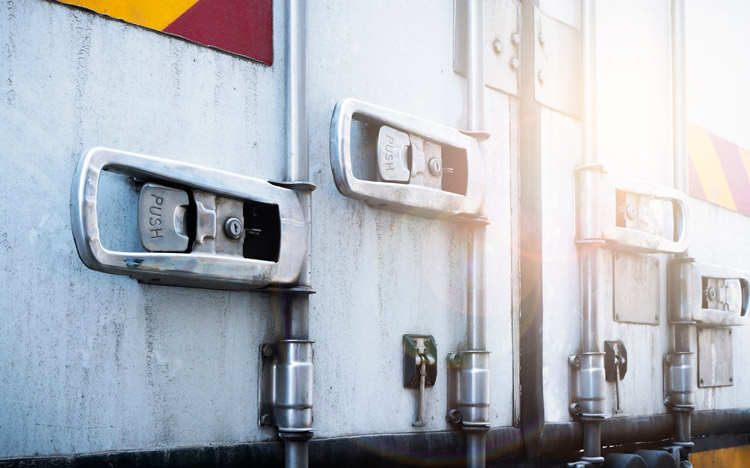 One cluster within the OCG arranged the financing of the actions, while another was responsible for the transport into Romania and taking the migrants to temporary accommodation in apartments. Another cluster within the OCG arranged the further transit of migrants from parking lots around Timisoara, by checking the QR codes on trucks for their destinations and unsealing them to get migrants on board, without the lorry drivers being aware.
The operation was conducted on the ground by the Romanian Directorate for the Investigation of Organised Crime and Terrorism (DIICOT), specialised Police Units – Directorate for Combating Organised Crime, and the Timisoara Brigade for Countering Organised Crime, in cooperation with German police officers who were deployed in Romania.
The German investigation being coordinated by the Public Prosecutor's Office (PPO) of Traunstein, with the support of the Federal Police Inspectorate of Rosenheim and the Federal Police District Office for Crime Control Munich.
Apart from financing and setting up the JIT, Eurojust supported the investigations by organising a coordination meeting, providing support to the national authorities and enabling further judicial cross-border cooperation. Europol provided analytical support throughout the criminal investigations.