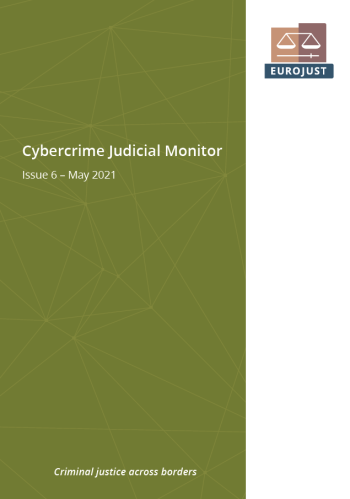 The European Union Agency for Criminal Justice Cooperation (Eurojust) presents this sixth issue of the Cybercrime Judicial Monitor (CJM). The CJM is published once per year and distributed to judicial and law enforcement authorities active in the field of combating cybercrime and cyber-enabled crime. It is produced on the basis of information provided by members of the European Judicial Cybercrime Network (EJCN). All issues of the CJM are available on the Eurojust website.
Like previous issues of the CJM, this issue contains four main sections. The first section covers legislative developments in the area of cybercrime, cyber-enabled crime and electronic evidence, or e-evidence, in 2020.
The judicial analysis section presents legal analyses of rulings rendered by courts in Member States and non-EU countries and by European courts.