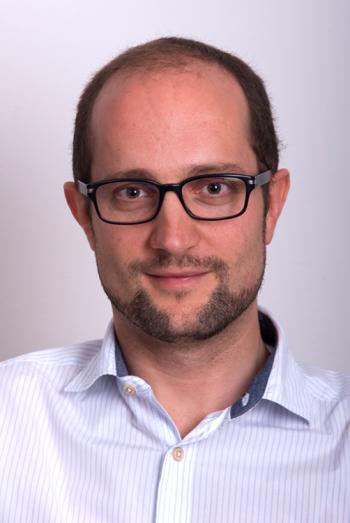 Mr Sébastien Fetter has today started in his new role as Liaison Prosecutor (LP) for Switzerland at Eurojust, the European Union Agency for Criminal Justice Cooperation. Mr Fetter (41) will take over the duties of Swiss LP from Ms Tanja Bucher, who had worked in this capacity since 2019. Mr Fetter has a thorough background as a public prosecutor, with long-standing experience in combatting cybercrime.
From 2011 until last year, the new LP for Switzerland worked as prosecutor for the Public Prosecutor's Office (PPO) of the canton of Vaud, in the French-speaking part of the country. In recent years, he has specialised in cybercrime and from 2018 onwards combined this with the position of senior lecturer in criminal justice at the University of Lausanne.
Mr Fetter joined the Vaud PPO in 2008 as a deputy prosecutor. In 2009 and 2010 he temporarily joined the civil service of Senegal in connection with the support programme of the Sentinelles Foundation for international cooperation and development. The new LP for Switzerland studied law at the University of Lausanne and Bern from 1997 until 2001 and finished a doctoral thesis in law in 2004. From 2005 until 2007 he worked as a lawyer. Mr Fetter has dual Swiss and Belgian nationality, with French being his mother tongue. He also speaks English and German.
To ensure seamless continuation and handover of current cases, Ms Bucher will remain on as Liaison Prosecutor at Eurojust until the end of this month. Switzerland has had an LP at Eurojust since 2015. In total ten third countries now have Liaison Prosecutors at Eurojust.