A network involved in the concealed employment of Moldovan nationals, working under false identities on building sites in France, has been dismantled as the result of a Eurojust-supported joint investigation team (JIT) between the French, Romanian and Moldovan judicial authorities. During an action day, 38 persons were arrested, including the Romanian owner of several French construction companies. This arrest was done by the French authorities on suspicion of trafficking in human beings (THB), facilitating illegal employment, the production of falsified identity documents and money laundering.
In France, the case fell under the jurisdiction of Interregional Specialized Jurisdiction (JIRS) from Lyon at the end of 2018 and is addressing the illegal employment of 100 to 150 construction workers from Moldova. They were employed by a string of French construction companies. In Romania, a money laundering investigation was opened by the Directorate for Investigating Organized Crime and Terrorism (DIICOT) in January 2020.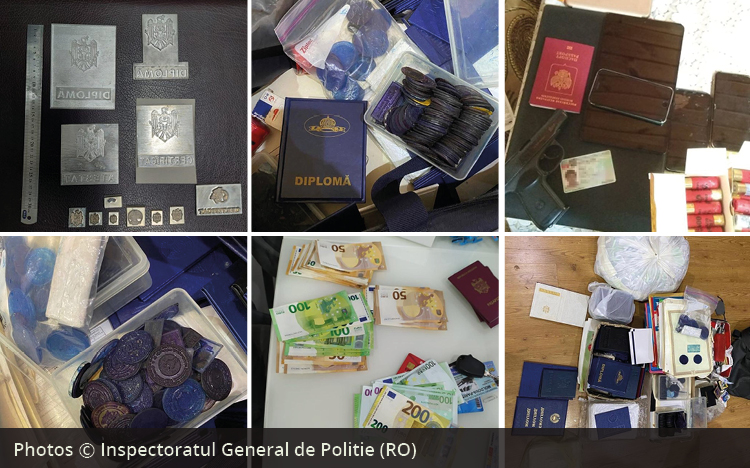 The victims' identity papers were taken from them and replaced at some point by falsified Romanian documents. The Moldovan illegal workers were paid the French minimum wage, but their weekly working hours greatly exceeded the legal 35 hours, undercutting fair competition in the building sector. The JIT was set up last year between the French, Romanian and Moldovan authorities, with financial support from Eurojust. The investigations followed three strands: into THB and concealed employment in France, money laundering in Romania, with the Moldovan authorities investigating the provision of fake identity documents.
Eurojust organised three coordination meetings to prepare and support the action day, held earlier this week, and assisted in the execution of European Investigation Orders and requests for mutual legal assistance in coordination with the Moldovan authorities. A total of 44 places were searched and 15 luxury cars as well as EUR 100.000 in cash were seized. In total, 11 bank accounts have been frozen. Europol supported the operation by providing analytical support.
The operation was carried out on the ground, under the guidance of the Central Directorate of border police (DCPAF) and Zone Directorate of judiciary police (DZPJ) in France. In Romania, DIICOT, the Public Prosecutor's Office (PPO) attached to the Oradea Court of Appeal, the PPO attached to the Satu Mare County Court, the Service for Combating Organized Crime of Oradea and the Criminal Investigations Service of Oradea joined efforts for the joint action day, in cooperation with the Moldovan authorities.