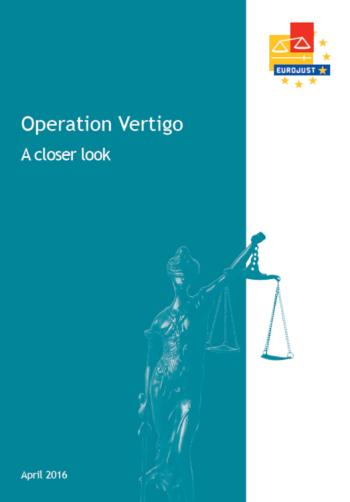 A typical cross-border fraud case would tend to follow logical geographical lines and could, for example, focus on a particular language group. Operation 'Vertigo' did not follow a usual pattern. Its sheer scale and complexity made it exceptional.
In this carousel fraud case, the organised crime group behind the criminal activity used a sophisticated infrastructure (buffer companies, missing traders, companies functioning as 'alternative payment platforms' to facilitate money laundering and crime-related money transfers) spread over various Member States and a number of third States, defrauding EU citizens of approximately EUR 320 million in tax revenues.
Several coordination meetings, initiated by the German Desk at Eurojust, took place at Eurojust between November 2013 and October 2015. The Czech Republic, Germany, Poland and the Netherlands established a JIT, partly funded by Eurojust. Eurojust and Europol demonstrated strong collaboration from the early stages of the investigation. Europol provided extensive analytical support and intelligence sharing.