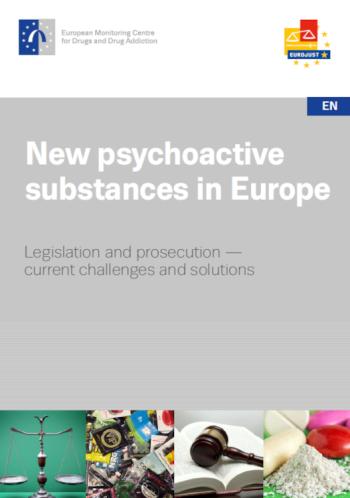 The first part of this joint report is aimed at policymakers. It lists four challenges in NPS control, and then describes the different legislative solutions used in many of the Member States. Focusing on the innovative new laws that are designed to address the issue, the report gives the reader a breakdown of their key elements: the criteria used to define NPS; the systems for listing them; and the penalties for non-compliance.
The second part of the report is aimed at legal practitioners. It outlines the NPS judgment of the CJEU and its practical effects on transnational prosecution of NPS cases, and describes the responses of some of the Member States most affected by the ruling.
Combining the top-level monitoring activities of the EMCDDA with the operational experience of Eurojust in transnational prosecutions, this joint report aims to provide succinct but useful information to the key actors in this area.