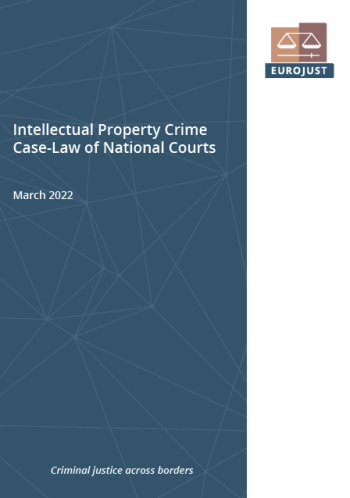 This document provides an overview of selected case-law of national courts regarding intellectual property crime (IPC). It was prepared within the framework of the Intellectual Property Crime Project, launched in March 2021 and based on a Service Level Agreement signed between the European Union Intellectual Property Office (EUIPO) and the European Union Agency for Criminal Justice Cooperation (Eurojust).
The case-law summaries aim to highlight examples of the most common issues dealt with by national courts in the IPC area, identify common practices and assist practitioners in applying relevant legal provisions during IPC investigations and prosecutions.
This case-law overview contains summaries that are categorised according to the main issue addressed in each case. The cases cover areas such as counterfeiting, online piracy, the application of the concept of public transmission of radio and television broadcasts, communication to the public, and calculation of damages. The document also provides links to the full text of the judgments in their original language, references to relevant national legislation and other related court cases.
The case-law overview is not an exhaustive document and it should not be used as a replacement of the full text of the judgments analysed therein. It is intended to be used for reference and as a supplementary tool for practitioners in the IPC field.