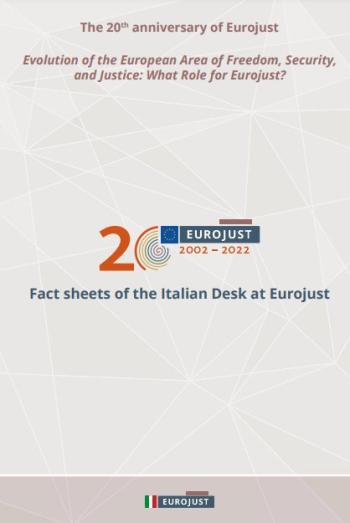 The factsheets of the Italian Desk at Eurojust, produced for Italian magistrates, share experience on international judicial cooperation.
They aim to enable more effective, correct and rapid use of the key instruments of international judicial cooperation, while also assisting Italian magistrates in their communication with Eurojust.
A courtesy English translation is also provided by the Italian Desk, as the experiences will be relevant for practitioners from other nations too.