Europol, Eurojust and the European Judicial Network have published the second annual edition of the SIRIUS EU Digital Evidence Situation Report. The report outlines the status of EU authorities in retrieving electronic data held by foreign-based online service providers (OSPs) in 2019. Cross-border access to digital information is paramount to an ever-increasing number of investigations, ranging from economic crimes and drug trafficking to terrorism, cybercrime and child sexual exploitation. In one case mentioned in the report, law enforcement officers were able to find an abducted child after requesting GPS data from a social media platform.
This report encompasses extensive information gathered from over 325 surveyed officials of EU Member States' law enforcement and judicial authorities, together with relevant input coming from a dozen major OSPs and reference to national legislation.
The volume of cross-border requests submitted by EU authorities to OSPs increased significantly in 2019 with a large majority of them issued by Germany (37.7% of requests), France (17.9%) and the UK (16.4%). Requests to access electronic data doubled in Poland and nearly tripled in Finland. Furthermore, emergency disclosure requests increased by nearly half in one year.
Datasets needed and challenges in retrieving them
In order to better inform authorities and advance future investigations and prosecutions, the report focuses on the most important types of data in criminal cases. However, the acquisition of basic information on users (such as IP addresses used at registration, email addresses or phone numbers) suffers specific challenges. These relate for example to the length of the procedures in place, the very limited amount of time in which data is available and the fact that companies have different standards when cooperating with authorities.
Criminal activity arising from online gaming platforms
In the last two years, EU authorities have observed an increase in the relevance of online gaming platforms in criminal cases. Cybercriminals can use online games to steal and sell data, to groom minors or as an avenue for money laundering, for example. In 2019, a third of law enforcement authorities requested the disclosure of data to foreign-based online game companies at least once.
Training, knowledge exchange and a centralised approach
To cope with the surge in electronic evidence collected as part of criminal investigations, EU law enforcement authorities have significantly increased the number of officers that receive periodic training. This led to an improved and more successful access to electronic data.
At the same time, operating in a quickly developing field commits the EU judicial community to deeper connections and stronger knowledge exchanges. This guarantees a viable 'toolbox' of shared investigative and prosecutorial solutions that fill the gaps of the current legislative landscape.
In some countries, Single Points of Contacts (SPoCs) in charge of centralising and sending voluntary requests for data disclosure to OSPs have also increased the efficiency of the process and the response time in data disclosure requests. The report finally shows how the vast majority of EU authorities would consider the establishment of the centralised approach with SPoCs for voluntary cooperation.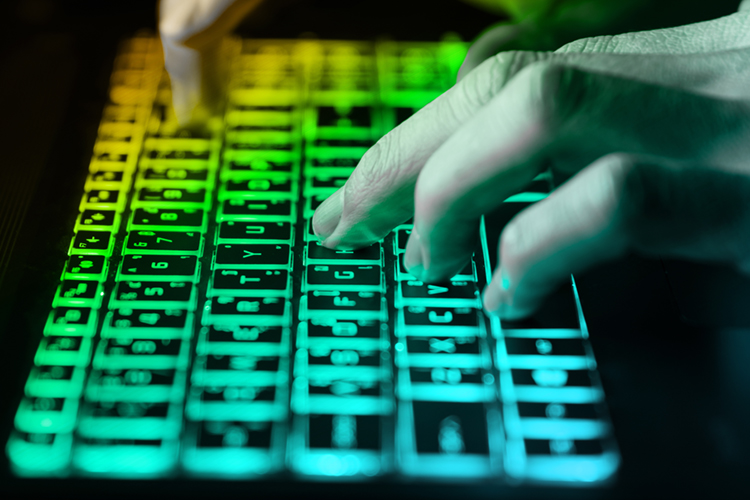 Europol's Executive Director Catherine De Bolle said: 'SIRIUS is a flagship Europol project and since its creation in 2017 has become of operational benefit to the Member States in the internet-based investigation and prosecution of crime. With this second annual edition of SIRIUS report we continue our effort to shed light into the access and use of electronic evidence in criminal investigations. The persistent relevance of electronic evidence and their importance in conducting successful investigations propound an even greater need to overcome the obstacles and challenges faced by law enforcement and judicial authorities when collecting and accessing digital data. This can be achieved through a common effort in balancing the need to investigate crimes with upholding the fundamental liberties of our system.'
Eurojust President Mr Ladislav Hamran said: 'This joint Report clearly shows the great impact of electronic evidence on all partners of the EU's security chain. Prosecutors and judges from across the continent have helped us to identify the obstacles and opportunities in their daily work, resulting in this overview for policy-makers who want to learn more about how electronic evidence is affecting the judiciary. I am convinced that the SIRIUS project will continue to play a pivotal role as a platform for practical knowledge exchange.'
The SIRIUS EU Digital Evidence Situation Report 2020 is available here.
Created by Europol in October 2017, the SIRIUS Project is a central reference in the European Union for knowledge sharing on digital cross-border investigations for law enforcement and judicial authorities. SIRIUS products and services are currently available to more than 4 500 practitioners, representing all EU Member States and 17 third countries. Eurojust, being partner in the project since early 2018, is expected to become a full co-beneficiary of the funded action by the end of 2020. Moreover, the European Judicial Network also closely collaborates with the project.
The SIRIUS project has received funding from the European Commission's Service for Foreign Policy Instruments under grant agreement No PI/2017/391-896.