Ms Amalia Bakaloni took up her duties as the new National Member for Greece at Eurojust this week for a mandate of five years. She replaces Mr Paraskevas Adamis, who was National Member from 2017 until 2022. Ms Bakaloni has extensive experience in international judicial cooperation and was previously Vice-President of the Hellenic Association of Prosecutors.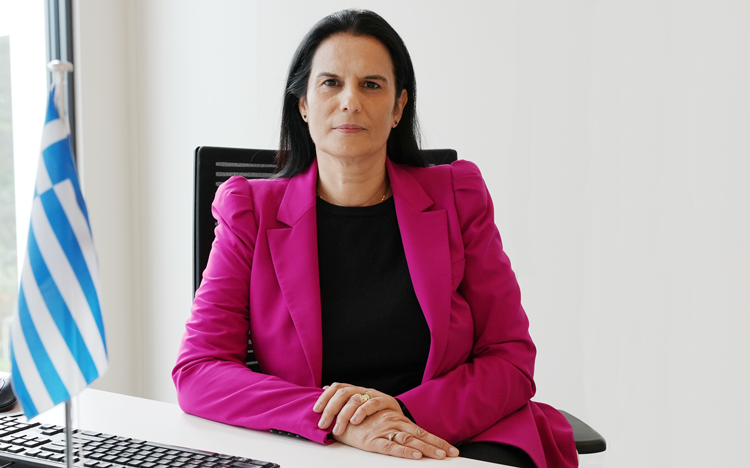 Commenting on her new role, Ms Bakaloni, stated: I am honoured to be the new National Member of Greece. I look forward to cooperating with my new colleagues in combatting complex cross-border crimes and making Europe a safer place for EU citizens.
Ms Bakaloni studied law at the University of Athens and received her master's degree in Criminal Law, Criminology and European Criminal Law in 2007 at the University of Thessaloniki. Overall, she has 23 years of experience as a public prosecutor, dealing with all major types of serious crime.
Ms Bakaloni has worked as a prosecutor at the Division of International Cooperation (SIRENE office) of the Ministry of Citizen Protection from 2017 to 2020. She mainly dealt with checking the legality of registrations of European Arrest Warrants in the Schengen Information System.
In the meantime, from 2020 to 2022, she worked in the Department of Judicial Cooperation and Extradition at the Public Prosecutor's Office at the Court of Appeal in Athens. As of April last year, she served as President of the Disciplinary Board of the national independent Authority of Public Revenue.
Between 2008 and 2013, Ms Bakaloni was Director of Public Prosecutions and was supervising prosecutor at the Detention Facilities of Greece. She also was a lecturer at the National School of the Judiciary and the Greek representative at the European Judicial Training Network. In early 2022, Ms Bakaloni was elected Vice-President of the Hellenic Association of Prosecutors.