Eurojust has assisted the Greek and Bulgarian authorities to halt an international criminal network involved in migrant smuggling within Greece. During an action day, coordinated by the Agency, 11 suspects were arrested, who organised the transport of irregular migrants from the Greek-Turkish land border in Evros to the Thessaloniki region in the north of Greece. The network used powerful luxury cars and pickup trucks to avoid attention and security checks of the authorities, leading to serious road accidents. Eurojust supported a joint investigation team (JIT) between Greece and Bulgaria and enabled the cross-border judicial cooperation.
The organised crime group (OCG) operated for at least two years and transported approximately 350 migrants within Greece, during 56 transfers. Migrants had to pay between EUR 2 000 and EUR 2 500 per person, with up to 15 persons per vehicle during the high-risk journeys. Due to the high speeds reached during the transfers, one smuggler died and thirteen migrants were injured in road accidents.
At least 89 luxury cars and high-speed pickup trucks were used, which were provided by Bulgarian suspects. The other OCG members are of Greek, Turkish and Georgian nationality and organised and performed the transports for the journeys within Greece.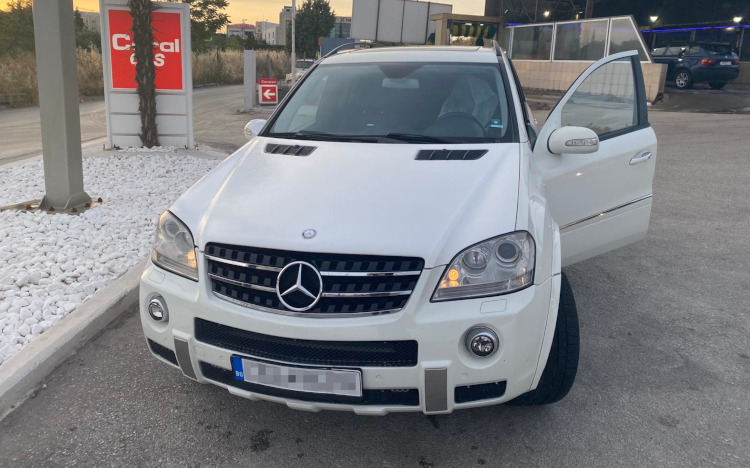 The vehicles were imported from Georgia and transported to Greece for the smuggling activities. During the action day, no actual transport of migrants took place. In both countries, 15 places have been searched, leading to the seizure of 29 vehicles, as well as computer and GPS equipment, mobile phones, financial documents, cash and a mining tool for Bitcoins.
Investigations into the OCG started in June 2019. In September last year, Eurojust helped to set up the first-ever JIT between Greek and Bulgarian judicial and law enforcement authorities, especially for this purpose. Europol provided further support to the JIT and deployed officers on the ground during the action day.
Eurojust organised three coordination meetings to prepare for the effective cooperation and operations in both countries, which were carried out this week. Eurojust and Europol provided organisational support to the Hellenic police, which led the operation on the ground.
In Greece, the operation was directed from Thessaloniki by the Extradition and Mutual Legal Assistance Department at the Public Prosecutor's Office (PPO) at the Court of Appeals, the Organised Crime Department of the PPO at the Court of First Instance, the Court of First Instance and the Thessaloniki Aliens Division of the Hellenic Police.
In Bulgaria, the operation was organised by the Specialised Prosecutor's Office (SPO), which coordinated and directed the activities of the Specialised Investigating Department attached to the SPO and the General Directorate for Combatting Organised Crime.