With the support of Eurojust and Europol, the French and Dutch authorities have taken down an international network of drug traffickers. Following up on a successful first operation by the French Gendarmerie in March, Dutch police searched several places in the Netherlands in the early hours of 26 May. One person has been arrested at the request of France based on a European Arrest Warrant. During the action day, the authorities dismantled an industrial-scale drug laboratory and seized several assets.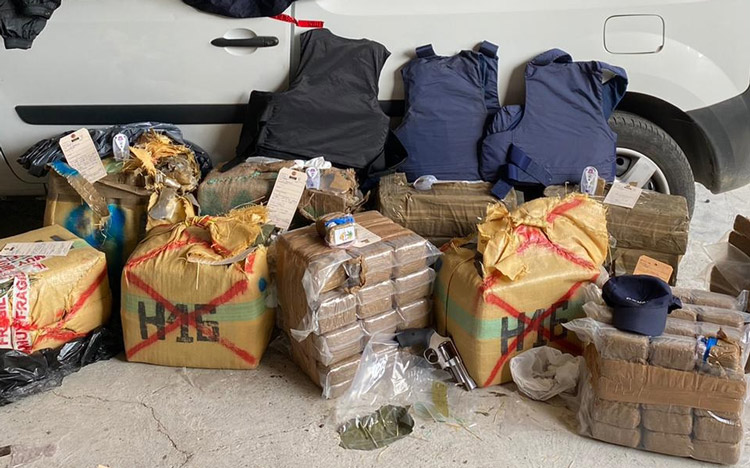 Eighty Dutch police officers including SWAT teams and specialised dogs were deployed for the operation. They searched four garages and a number of houses in Rotterdam and The Hague. On one of the premises in Rotterdam, officers discovered a laboratory used for the preparation and packaging of cocaine, which was intended for distribution across Europe. In a secret back room hidden behind a double wall, the investigators found cocaine and other drugs, a handgun and material necessary for the preparation, mixing and packaging of cocaine in large quantities.
For the concealed transport of the drugs, the criminals used cars with hidden compartments, which were customised on the spot. Seven of such cars were seized, along with another vehicle worth EUR 110 000. The officers also seized EUR 42 000 in cash at the various search sites. One member of the drug trafficking network was arrested in Rotterdam based on a European Arrest Warrant facilitated by Eurojust.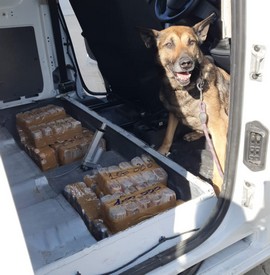 The action day was a follow-up to an operation on 31 March, in which the French Gendarmerie deployed 450 officers in an action day against the same organised crime group, leading to the arrest of eight suspects. In addition, EUR 5 million worth of cocaine were seized, together with EUR 3 million worth of cannabis resin and EUR 3.4 million in cash. The investigation was able to trace back the cocaine to the illegal laboratory targeted this week in the Netherlands.
The suspects were identified with the support of Operation EMMA 95/LEMONT 26, the French and Dutch-led investigation against the EncroChat network.
Eurojust supported the case by organising two coordination meetings in February and March. Furthermore, the Agency facilitated the execution of four European Arrest Warrants and three European Investigation Orders. Europol facilitated the information exchange and provided analytical support.