An online scam involving the sale of protective materials against COVID-19, such as facemasks, has been halted with the support of Eurojust. During a joint action day conducted on 10 August, 34 searches took place across Romania, Ireland and the Netherlands. In total, 23 suspects were charged, of whom ten have been detained, with Eurojust enabling cross-border judicial cooperation. Companies in at least 20 countries were defrauded of approximately EUR 1 million.
The fraud was run by an organised crime group (OCG), which prior to the COVID-19 pandemic had already been illegally offering other fictitious products for sale online, including wooden pellets. Last year, the OCG changed its modus operandi and started offering protective materials following the outbreak of the pandemic.
The network was comprised of mainly African nationals residing in various European countries, who had set up fake websites resembling the names of legally operating wholesale companies. Deliveries of ordered goods never took place, and the proceedings of the fake sales were subsequently laundered through a chain of bank accounts controlled by the OCG. The network used false identities for this purpose and withdrew funds in cash from accounts in Romania, Poland and Ukraine.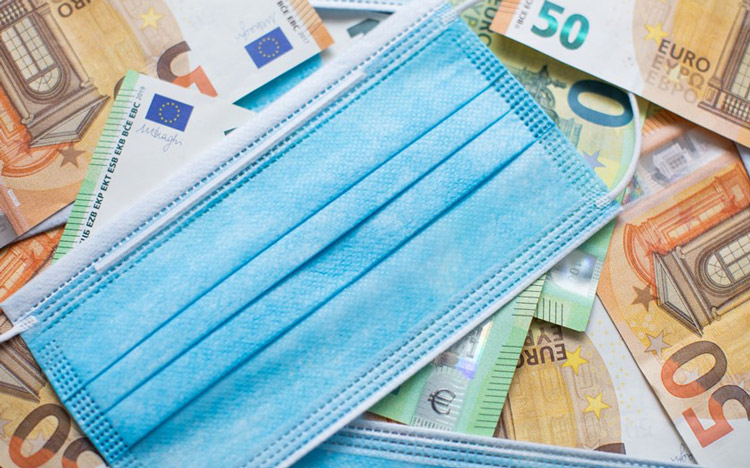 Eurojust coordinated the judicial cooperation in view of the searches and supported the execution of several judicial cooperation instruments. Europol also provided analytical support to the action day and deployed experts on the ground in the Netherlands.
The operation was carried out on the ground in Romania by the Directorate for Investigating Organized Crime and Terrorism (DIICOT) and the Bucharest Police Brigade for Countering Organized Crime. In the Netherlands, the Public Prosecutor's Office and Police (Politie) of Oost-Brabant provided support and, in Ireland, the National Police (An Garda Síochána) assisted during the action day. This operation was undertaken within the framework of the European Multidisciplinary Platform Against Criminal Threats (EMPACT).