Prosecutors General of the EU Member States and South Partner Countries (SPCs) have agreed on the first cross-regional Strategic Plan for judicial cooperation. The plan, encompassing six strategic goals for the period 2022-2025, was adopted during the third EuroMed meeting of the Forum of Prosecutors General at Eurojust this week.
The Strategic Plan focuses on two priority policy areas for judicial cooperation, for which action plans were adopted. The first action plan concerns the judicial cooperation on countering the trafficking in human beings and smuggling of migrants. The second action plan aims to increase judicial cooperation on the confiscation of crime proceeds and asset recovery. The Forum was organised by the EuroMed Justice (EMJ) programme, which is hosted by Eurojust.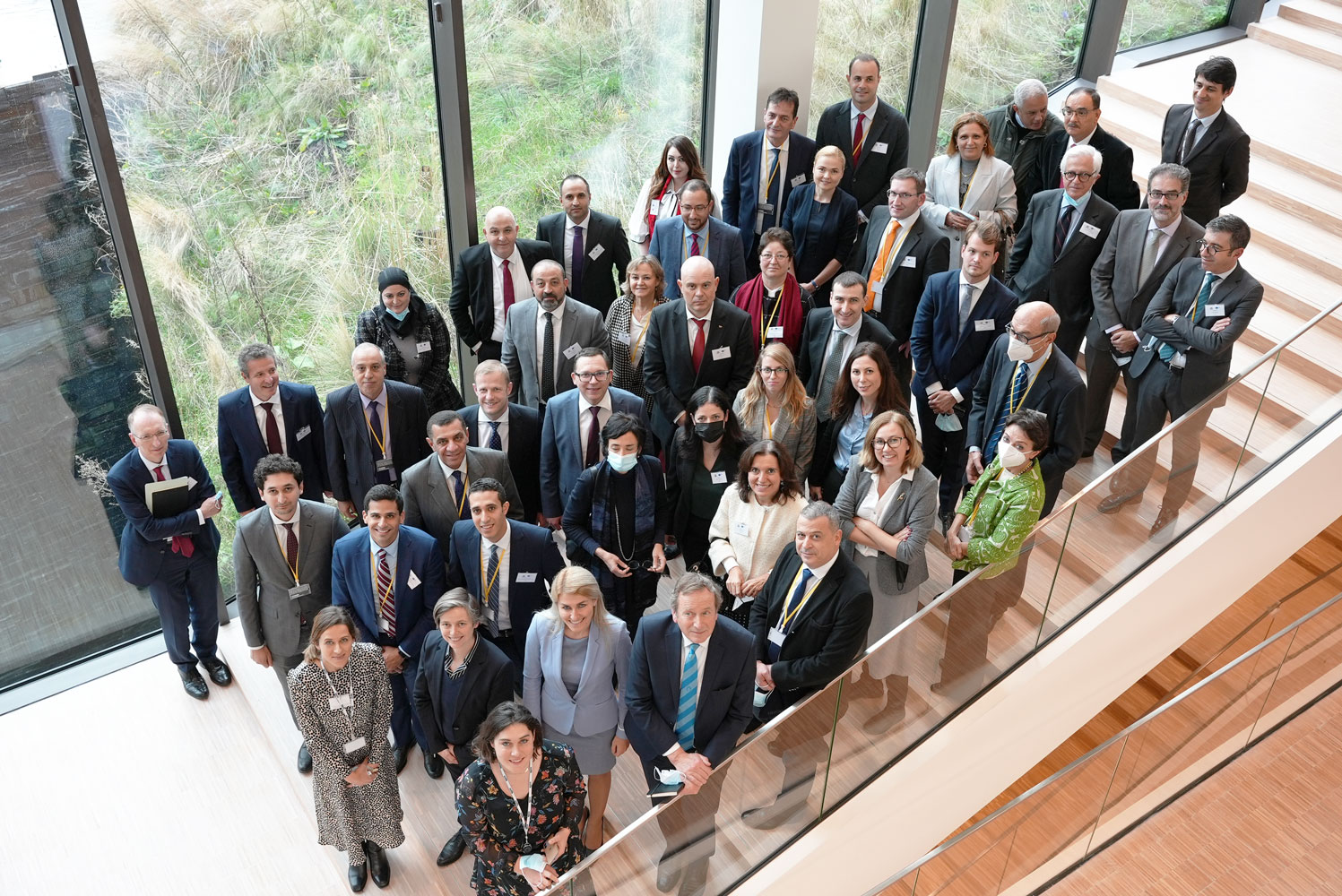 The six specific goals of the cross-Mediterranean Strategic Plan are:
Enhancing capacity development to further develop prosecutors' knowledge, skills and ability to investigate, prosecute and cooperate in complex, cross-border operating environments
Increasing operational cooperation to step up the efficiency and effectiveness of cross-border investigations and prosecutions
Strengthening mutual legal assistance, aiding Prosecutor General's Offices (PGOs) to provide assistance with requests from partner countries
Improving direct contacts, using direct communication channels between counterparts, notably through Eurojust, Eurojust Contact Points, the European Judicial Network Secretariat, the EMJ Directory, the newly formed EMJNet, Liaison Magistrates, INTERPOL, Europol, CARIN and the Egmont system
Developing planning cycles to explore and develop with participating PGOs action plans and methodologies to increase and further streamline and expedite cooperation in criminal matters
Streamlining organisational aspects to further explore concrete actions to formalise and streamline cooperation between SPCs, PGOs and Eurojust and its Secretariats and Networks
The third meeting of the EuroMed Forum of Prosecutors General also provided many opportunities for Prosecutors General and experts to give directions for future cooperation and indicate solutions for possible obstacles in this regard. The Forum was preceded by the 14th meeting of CrimEx, the expert group in judicial criminal matters of the EMJ programme, which gave extra input to the discussion.
The recently set up network of EMJ contact points, agreed upon by CrimEx last month, also presented itself during the three-day Forum. The meeting also served as a platform for bilateral meetings to exchange information and discuss practical judicial cooperation between Prosecutors General, representatives of SPCs and EU Member States, CrimEx experts and other stakeholders.
EMJ brings together the most relevant stakeholders to develop a sustainable cross-regional mechanism of judicial cooperation in criminal matters between EU Member States and the SPCs: Algeria, Egypt, Israel, Jordan, Lebanon, Libya, Morocco and Palestine.*
* This designation shall not be construed as recognition of a State of Palestine and is without prejudice to the individual positions of the Member States on this issue.