With the support of Eurojust, the Spanish authorities have taken action to block the illegal streaming of football matches of major professional leagues via the Mobdro mobile application. More than 43 million users worldwide had downloaded this application to watch games of, for instance, the Spanish La Liga and English Premier League via servers and platforms that illegally tapped into regular audio-visual signals. One suspect has been arrested by the Spanish authorities and three other persons have been taken in for questioning in Spain and Andorra. The app can no longer be uploaded via Spain, Portugal and the Czech Republic, where some of the platforms were hosted.
Investigations into this particular case of illegal transmission of copyrighted audio-visual signals started in 2018, after complaints by the Spanish Professional Football League (La Liga Española de Fútbol), the Premier League and the Alliance for Creativity and Entertainment (ACE). The main suspect used primary computer domains and servers to connect illegally to legally operating audio-visual and streaming services, using the Mobdro application.
The services were offered to customers worldwide, advertised via online tools, leading to estimated profits of at least EUR 5 million. During the investigations, further illegal streaming activities without paying copyrights to regular platforms were uncovered.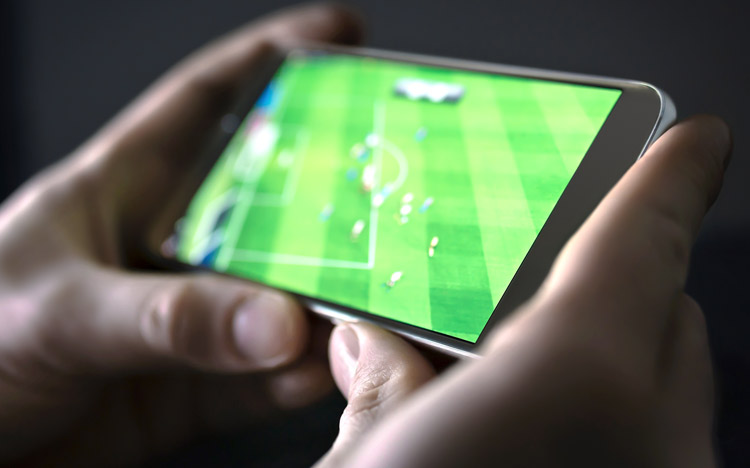 Eurojust coordinated an action day, which led to the search of four places and removing the possibility to upload the app via platforms and servers in Spain, Portugal and the Czech Republic. The Agency also assisted with the execution of European Investigation Orders of the Spanish authorities to Portugal and the Czech Republic and a request for Mutual Legal Assistance to Andorra.
Europol provided analytical support to the operation, which was carried out on the ground in Spain by Investigative Court nº 12 of Valencia and the National Police Corps. In Portugal, the Department of Criminal Investigation and Prosecution of Lisbon and the Lisbon Judiciary Police Directorate supported the joint action day, with the assistance of the Municipal Public Prosecutor's Office of Prague and the District Directorate of Police for Prague IV, Department of Analytics and Cybercrime. . The Investigative Judge of the Specialised Investigation Section number 2 of Andorra and General Prosecutor Office of Andorra provided further assistance.
Audio-visual piracy via the illegal transmission of television and streaming signals has seen a big increase in recent years, with Eurojust coordinating action days at the request of national authorities since 2019. In these operations, close to 6 000 servers have already been seized in order to block the abuse of audio-visual services of legally operating and copyrights-paying enterprises by criminal organisations, which also use this kind of crime for money laundering purposes.