Eurojust will this year host the network of the nine EU agencies which operate in the field of Justice and Home Affairs, dealing with security, justice, fundamental rights and gender equality. The central theme of the Eurojust presidency of the Justice and Home Affairs Agencies (JHAA) Network will be the protection of victims of human trafficking. Eurojust takes over the presidency from our colleagues at Europol.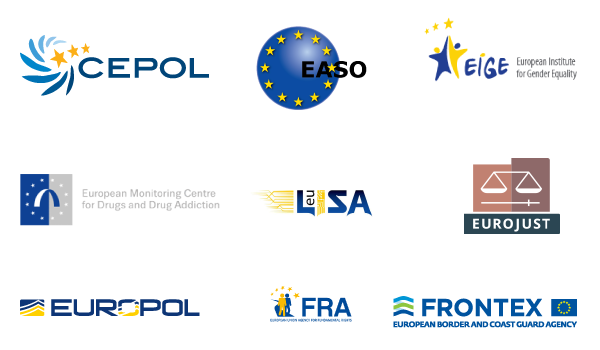 Eurojust President, Mr Ladislav Hamran, said: 'Cooperation is essential to ensure a European area of freedom, security and justice. Each of the agencies involved in the network plays its own specific role, but together we can achieve great complementarity in the fight against cross-border crime. This year's focus on the victims of human trafficking is of extra importance, as this crime type often affects the most vulnerable citizens. We must do all we can to improve their situation and ensure their freedom.'
As hosting agency, Eurojust will be responsible for coordinating the activities of the network and will function as a secretariat. The JHAA Network was launched in 2010 to increase cooperation and synergies in areas of mutual interest, such as strategic and operational activities. Furthermore, it combines efforts in external relations and the training of staff and officials from Member States who cooperate closely with the agencies involved. After 10 years of existence, an assessment of the functioning of the network's activities will also be an important topic addressed by Eurojust during its chairmanship.
The JHAA Network includes the following agencies: CEPOL, EASO, EIGE, EMCDDA, eu-LISA, Europol, FRA, Frontex and Eurojust. The nine agencies report jointly on their activities to the Standing Committee on Operational Cooperation on Internal Security (COSI) of the European Council and the LIBE Committee.
In line with the EU Strategic Agenda 2019-2024, which prioritizes the protection of citizens and freedoms, Eurojust's focus will be on the victims of human trafficking, with the aim of improving cooperation and increasing support to competent authorities and victims.