With the support of Eurojust and Europol, judicial and law enforcement authorities in the Czech Republic, Poland, Romania and Slovakia have dismantled an organised crime group (OCG) responsible for the production and distribution of at least 4.7 tonnes of methamphetamine in Europe. During a joint action, 16 suspects were arrested and over 3.3 million tablets containing raw material for the production of the drug were seized.
According to the investigation, the perpetrators used a Romanian company to purchase the precursors (raw materials) and incorporate them into two pharmaceutical products, 50 and 120 milligram tablets of ephedrine and pseudoephedrine. They used a formula that allowed them to quickly extract these precursors for the production of methamphetamine in clandestine laboratories. One of the suspects was a partner and director of this company.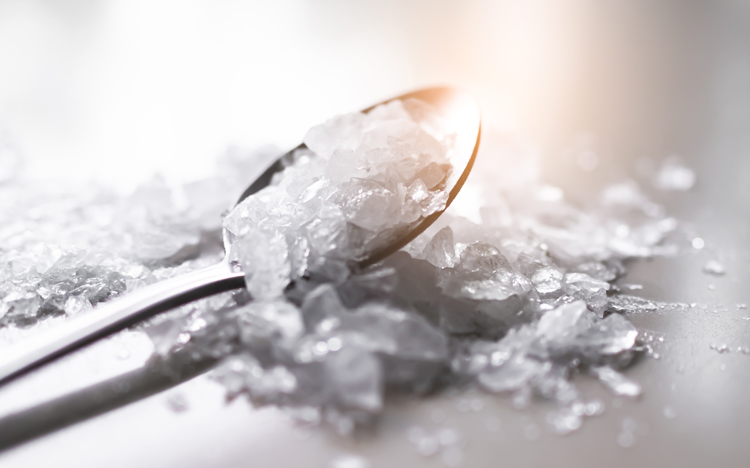 The tablets produced in Romania were shipped to companies in several European countries that purchased them without having a marketing authorisation in those countries. The tablets did not reach their declared destination, but were sent to various locations in Poland. From there, the shipments were split into smaller quantities and delivered to the Czech Republic and Slovakia, where they were distributed to clandestine laboratories.
Using the 'Czech method' of producing methamphetamine in clandestine laboratories, approximately 0.70 kg of methamphetamine was obtained from one kilogram of ephedrine/pseudoephedrine hydrochloride.
Between January 2021 and February 2023, the members of the criminal group allegedly organised the transport and delivery of 168 788 870 tablets containing ephedrine and pseudoephedrine (approximately 6.7 tonnes of ephedrine hydrochloride), from which a total of at least 4.7 tonnes of methamphetamine could be produced.
During joint action days from 26 February to 2 March, 16 suspects were arrested in the four countries involved.
In Poland, 3 184 500 pills containing ephedrine worth approximately EUR 840 000 (PLN 4 012 470) and 121 776 pills containing pseudoephedrine were seized. Additionally, PLN 366 200 and EUR 177 215 were also seized.
In Romania, approximately 3 tonnes of precursors, several batches of medicines and approximately EUR 600 000 were seized and several documents of interest to the case were identified.
A total of EUR 148 163, CZK 711 082 and PLN 22 433 were seized from bank accounts in the Czech Republic. Cash was also found and seized during the searches.
In Slovakia, EUR 1 129 220 was seized.
A joint investigation team (JIT) was set up between the countries involved in November 2022 with the support of Eurojust. The Agency also hosted three coordination meetings to facilitate judicial cooperation and support the coordinated investigative efforts.
Europol has been supporting the investigation since August 2022 by facilitating the exchange of information, cross-checking operational information against its databases and providing analytical support. A Europol mobile office was also deployed to Slovakia on the day of action to assist the national authorities in their investigative activities.
The following authorities took part in this investigation:
Czech Republic: Regional Public Prosecutor´s Office in Ostrava, Czech Police, National Anti-Drug Unit
Poland: National Prosecutor´s Office Department for Organized Crime and Corruption in Katowice and Wroclaw, Police Central Bureau of Investigation in Katowice and Wroclaw and Polish Border Guard in Nowy Sacz
Romania: Prosecutor's Office attached to he High Court of Cassation and Justice – Directorate for Investigating Organised Crime and Terrorism – Central Structure – Department for Combatting Drug Trafficking; Romanian National Police Directorate for Countering Organised Crime – Central Antidrug Service; Directorate for Special Operations
Slovakia: Regional Public Prosecutor´s Office in Žilina, Presidium of the Police Force National Crime Agency Drug Headquarters