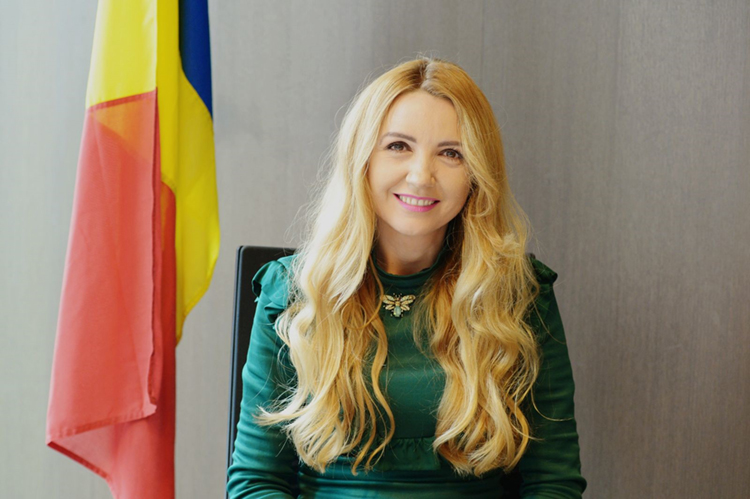 Ms Daniela Buruiana has been appointed as new National Member for Romania at Eurojust, by the Minister of Justice of  Romania, HE Mr Stelian-Cristian Ion. Ms Buruiana has long-standing experience as a senior prosecutor within the Romanian Prosecution Service and previously served as National Member for Romania at the Agency.
Ms Daniela Buruiana said: 'I am extremely happy for the opportunity to work again within this unique Agency, which provides around-the-clock access to legal and judicial experts from 27 EU Member States and more than 50 third countries. Romania has brought a strong contribution during recent years to the work of Eurojust and I have come back more determined than ever to continue and further develop these activities. In order to achieve this, I am very fortunate to count on the professional expertise and support of my colleagues at Eurojust and in Romania, as only via collective work can we make a difference, be efficient and provide added value when supporting the fight against transnational organised crime.'
Ms Buruiana has more than 22 years' experience as a prosecutor and is part of the specialised structure of the Prosecutor's Office attached to the High Court of Cassation and Justice – Directorate for Investigating Organised Crime and Terrorism, since its establishment in November 2004.
She has since gained extensive practical experience in investigating and prosecuting cross-border organised crime cases and carrying out complex and concurrent activities in the field of international judicial cooperation and coordination.
She has a Master's degree in Law at Bucharest University, Faculty of Law, and she graduated from the Romanian National Institute of Magistracy.
Ms Buruiana has previously worked as National Member for Romania at Eurojust, where she chaired the Cybercrime Team for six years. Under her guidance, the Romanian National Desk at Eurojust strongly increased the judicial cooperation with Romania, other Member States and third countries in complex cross-border cases, taking on, for instance, organised crime in the field of trafficking in human beings or cybercrime.