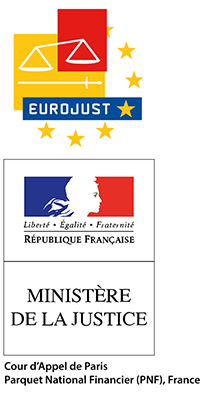 FR
The Hague, 19 February 2019
Today at 15:30, following a coordination meeting between 10 countries, a press briefing will be held at Eurojust in The Hague, with the participation of the French and Belgian judicial authorities and Portugal's national representative at Eurojust.
In December 2016, following the publication by the journalist consortium EIC of a series of articles in the media concerning the business world of football based on documents obtained by a third party, the PNF opened a criminal investigation into money laundering and aggravated fiscal fraud committed by an organised crime group.
In November 2018, a second series of articles in the media were published, revealing new crimes also subject to criminal investigation.
The press briefing will be held at Eurojust, Johan de Wittlaan 9, 2517 JR The Hague, Netherlands. Interested journalists may sign up for participation via media@eurojust.europa.eu.
Simultaneous translation will be available into English, French, German and Dutch.
A recording of the briefing (English version) will be uploaded here after the event.