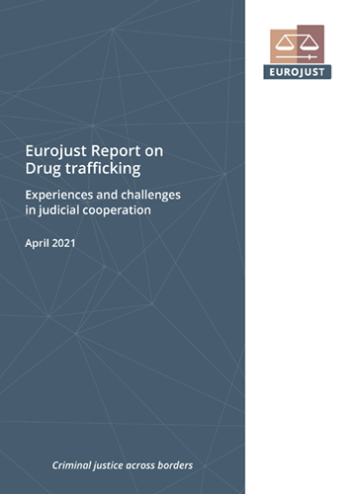 Drug trafficking remains a highly lucrative market worldwide, with an estimated value of EUR 30 billion per year in the European Union alone. The overall impact on societies has dramatic consequences – for healthcare, governance, economics and other indirectly affected areas. This impact also affects law enforcement and judicial authorities, which find themselves overwhelmed by the steep increase of drug trafficking cases. Many EU Member States struggle to allocate sufficient resources to the fight against highly flexible organised crime groups acting across borders.
In addition, organised criminal networks operating in Europe benefit from open borders and take advantage of the complexity of the many different legal frameworks in the EU. To effectively counteract these circumstances, judicial authorities in and outside the EU successfully cooperate – with support from the European Union Agency for Criminal Justice Cooperation (Eurojust). A further rise in the number of referrals to Eurojust can be expected in the coming years and should be taken into account in planning.
This report looks at experiences and challenges in judicial cooperation on the fight against drug trafficking. The methodology used consisted of the identification and analysis of a selection of suitable cases, drawn from the practical experience gained through the agency's support for drug trafficking casework between 2017 and 2020 (1 838 cases). This casework analysis is structured in six chapters.