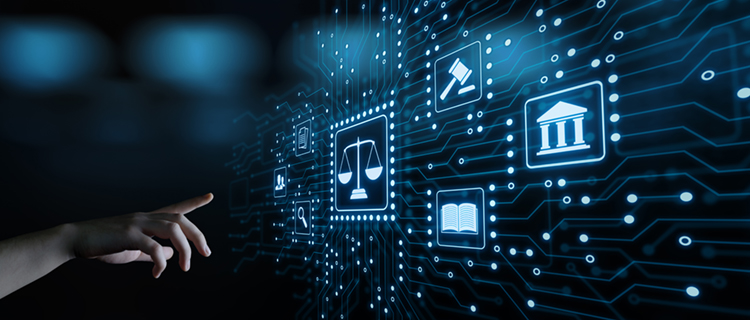 Eurojust warmly welcomes the proposals of the European Commission for the further digitalisation of judicial cooperation in criminal matters. The Communication on the Digitalisation of Justice in the EU, presented today by Vice-President for Values and Transparency Věra Jourová and Commissioner for Justice Didier Reynders, addresses several aspects that are crucial for ensuring successful investigations of serious cross-border crime and terrorism in the digital age. To this end, the Agency is looking forward to cooperating closely with the Commission and the Member States on the future of Digital Criminal Justice.
While the need for digitalisation of the judiciary was eminent long before the outbreak of the COVID-19 pandemic, the crisis has worked as a catalyst in this regard. Thanks to its longstanding expertise in the field of transnational investigations, Eurojust has identified several areas in which digital tools could substantially enhance the cooperation between national authorities in their fight against organised crime and terrorism. The digital justice toolbox highlighted in today's Communication will be a major leap forward in making justice 'digitally proof' for the challenges of the 21st century.
Eurojust President Ladislav Hamran said: 'I strongly welcome this Communication on the Digitalisation of Justice in the EU and the vision it presents for the future of criminal justice cooperation in the EU. These measures will give prosecutors and judges across the EU the tools they need to work more effectively together across borders. I am convinced that this will be a real game-changer in the fight against organised crime and terrorism.'
The Commission's Communication proposes an update of the Eurojust Case Management System (CMS) to allow its proper functioning and ensure it addresses the needs of its users. In addition, the Commission will establish a Task Force to improve possibilities for data exchange and hit/no-hit between Eurojust and its partners, to help in identifying links between ongoing investigations and prosecutions. The Commission also announced legislative initiatives on digital information exchange on cross-border terrorism cases and on the establishment of a Joint Investigation Teams Collaboration Platform.
Eurojust is confident that these measures will considerably increase the efficiency and effectiveness of judicial cooperation across borders. Making digital the default option in cross-border judicial cooperation will give all actors in the EU security chain the opportunity to keep up with the fast pace of technological development and the rapidly evolving threat landscape. Eurojust is therefore fully committed to supporting the Commission and the Member States in their ambitions to enhance the cooperation and interaction of the wider European judicial community and to speed up the digitalisation of justice.