On Saturday 17 October 2020, Eurojust invites you to a virtual open day event, with unique insights into the work of the European Union Agency for Criminal Justice Cooperation at its headquarters in The Hague.
The virtual open day event is part of the Just Peace Month, an initiative of the Municipality of The Hague to highlight the important work of international organisations and their contribution towards global peace, justice and freedom.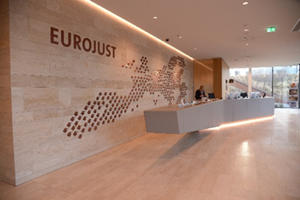 What to expect
Eurojust opens its virtual doors between 10.00 and 17.00 CEST for seven live-streamed sessions (50 minutes each). Please note that prior registration is required. In six meet a prosecutor sessions, experienced Eurojust prosecutors will talk about their work and answer your questions. In between, a dedicated career opportunities session will show you why Eurojust is a workplace like no other. And there is even more to do: join a virtual tour and discover the Agency's state-of-the-art building in the heart of The Hague's International Zone. Step in the shoes of a prosecutor and take part in an online simulation of a criminal investigation. Do you have the right skills to solve the case? Find out during Eurojust's virtual open day 2020.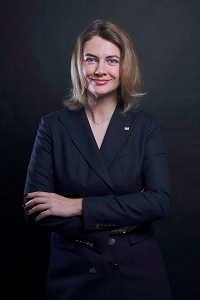 Meet a prosecutor sessions (10.00/11.00/12.00 and 14.00/15.00/16.00)
In 2019, prosecutors from across the European Union and beyond turned to Eurojust for assistance in nearly 8 000 cross-border criminal investigations. During the live sessions with prosecutors, you will hear success stories and examples of Eurojust's daily work. Find out more about the different crime types the Agency handles – and experience how drug trafficking and cybercrime cases are being solved with the help of Eurojust. Learn from experienced prosecutors how Eurojust delivers tailor-made operational support and enables investigators to use the full range of EU judicial cooperation tools. The prosecutors will also answer questions from the audience.
Starting times and topics:
10.00: cybercrime
11.00: cybercrime
12.00: EncroChat
13.00: HR session
14.00: drug trafficking
15.00: drug trafficking
16.00: drug trafficking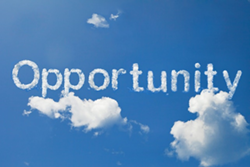 Career opportunities session (13.00)
One of the sessions during Eurojust's virtual open day event is dedicated to career opportunities. During this session, our HR colleagues will inform you about the different employment options at Eurojust and the candidate profile the Agency is looking for. They will also explain in detail how the selection process is organised.
Virtual tour of the Eurojust building
While Eurojust is still a relatively young organisation, the Agency has quickly become a unique hub where national judicial authorities work closely together to fight serious cross-border crime. During a virtual tour of the building in The Hague's International Zone, you will get a chance to look behind the scenes, visit the Agency's conference centre, learn more about Member States and partners, and discover why Eurojust is the only agency of its kind – not only at European Union level but worldwide.
Online simulation of a coordination centre
Do you have what it takes to lead a successful international investigation? In Eurojust's online simulation of a coordination centre, you will find out. You will be asked to lead an operation in a game format and make use of the right judicial cooperation tools to prosecute the suspects. In this criminal investigation, your decision-making skills will determine the success of the case. The setting is Eurojust's coordination centre, from where judicial and law enforcement authorities monitor and coordinate joint action days against criminals in real time. Participants can simultaneously execute measures, such as arrests, searches, seizures of evidence, interviews of (potential) suspects and witnesses, and the freezing of assets. These action days often take place in several Member States at the same time, preventing criminals from warning their networks.
Saturday 17 October 2020, 10.00 to 17.00 CEST
Meet the prosecutor sessions: 10.00/11.00/12.00 and 14.00/15.00/16.00
Career opportunities session: 13.00