As a follow-up to the annual meeting between Eurojust's President, Mr Ladislav Hamran, and OLAF's Director-General, Mr Ville Itälä, in July of this year, today a Eurojust College meeting was devoted to exploring ways of improving operational cooperation between the two bodies.
Since September 2008, both EU bodies have a practical agreement to step up the fight against fraud, corruption or any other illegal activities that affect the financial interests of the European Union. To highlight the good cooperation, Mr Itälä paid a visit to Eurojust and spoke to the College of Eurojust.
During the visit, Mr Boštjan Škrlec, National Member for Slovenia and Eurojust Contact Point for OLAF, gave a presentation on the practical operational tools of Eurojust, such as the organisation of coordination centres. Representatives of the National Desks at Eurojust met with OLAF investigators to discuss open cases and enhance practical cooperation.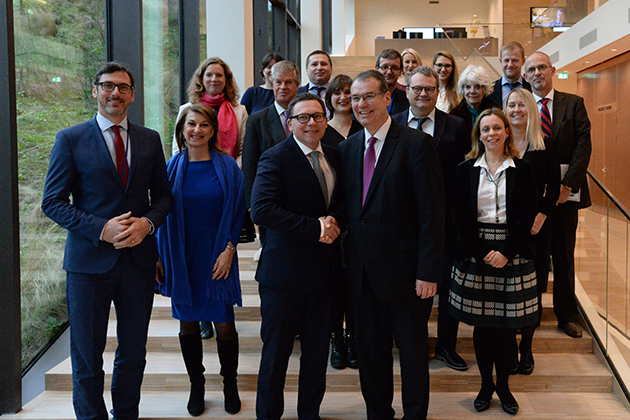 Photo © Eurojust