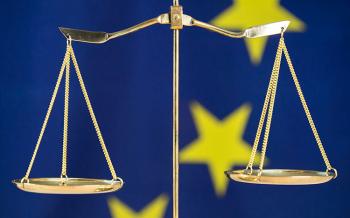 The European Union is based on freedom. This is not just an abstract catchphrase, it is a principle that determines our daily lives. The free movement of goods, services, capital and persons gives us the opportunities we need to thrive - economically, socially and personally. To safeguard this principle, two other pillars of the EU are equally important: security and justice. We cannot allow criminals to take advantage of our freedoms. As crime knows no borders, Europe needs to fight it across borders as well.
This is why Eurojust exists. The Agency brings together prosecutors and judges from all over the EU, and even beyond, to effectively tackle all forms of serious cross-border crime. Through Eurojust's expertise and support, the investigations of national authorities become international success stories.
Protecting European citizens is at the heart of Eurojust's mission. Together with the Member States and an extensive network of international partners, the Agency plays a key role in making Europe safer. Because crimes must not go unpunished. Because illicit profits have to be confiscated. Because victims deserve to be compensated. This is #JusticeDone – and this is what Eurojust works for every day.